So its all come down to this. 90 minutes on Sunday in the deepest North East. It's easy at this stage to do what I've been doing for the last few days - contemplating all the points we've dropped this season, but that's not the way to think about it. We know 3 points on Sunday will guarantee us Champions League football which may determine what we can do this summer, if you believe the papers.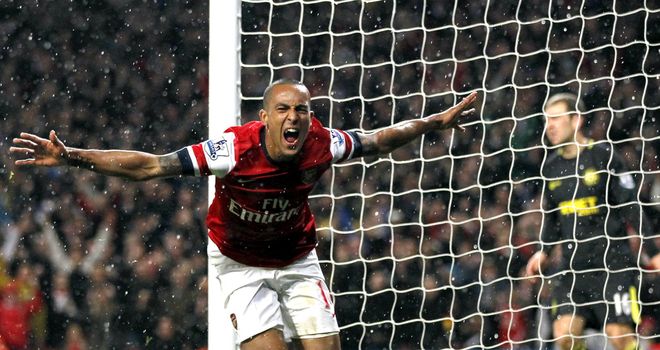 For the players they know what they have to do. Newcastle will be no pushover however, they've taken some real beatings at home recently and will want to give their fans something to cheer about this weekend. Let's not forget Wenger and Pardew don't exactly get on. Hoping for Sunderland to get a result at the Lane is pointless because it's unlikely and if we do our job we don't need it. Personally I see nothing but a Tottenham win.
Wenger has some decisions to make this weekend as it looks like Arteta will miss out due to a problem he picked up against Wigan, that means that Wilshere is the most likely candidate to replace him. Upfront a decision also has to be made. Podolski scored twice against Wigan after two lacklustre performances beforehand. I think Giroud holds the ball up better and gives us a man to aim at, but I think on his left foot Podolski is the best finisher we have. It's a tough one and that's why we pay Wenger a small fortune to do his job.
Newcastle have some dangerous players including Cisse upfront who can score given half a chance. They have had injury problems this season but that aside they are still a threat and will cause us probems given the chance. We will have to hold the ball and use it wisely, I noticed we gave the ball away a lot on Tueday and that's something we just can't afford to do on Sunday.
Whether you believe the papaers or not, the motivation of some players is the Champions League but it is not the be all and end all. However it end's up, we have to address the problem that we will be 20 points behind the Champions and that is something that is just unacceptable. A lot of business needs to be done over the summer, money is there to be spent and players are there to be bought. A vast improvement is needed for next season and if we do our business having finished 4th fantastic, if we do it having finished 5th we'll all be gutted but we'll be back.
Once again no prediction due to the nature of this game. Have we got the bottle? only Sunday will tell. COYG!!